THEODOR REUSS
OTO (Ordo Templi Orientis) was founded in the beginnings of XX century by Austrian industrial and chemical Karl Kellner (Frater Renatus, 1850-1905), who was substituted by Theodor Reuss (Frater Peregrinus, 1855-1923) when died. Its Constitution was in 1906. OTO had born of English John Yarker Masonic Rites of Memphis-Misraïm.
In 1902, Theodor Reuss established the Sovereign Sanctuary of Memphis-Misraïm in Germany. In 1913, when Yarker died, Reuss became International Head of the Rite. OTO's Official history also explains that its founders received its tantric doctrine by three Oriental initiated: Arabian fakir Soliman ben Haifa and Hindus yogis Bhima Sen Pratap y Sri Mahatma Aganya Guru Paramahamsa.
It seems logical that Oriflamme magazine, the German Templar organ, announced that "OTO has the Key that open all of secrets, Masonic and hermetic, sexual magic instruction, and this instruction makes comprehensible the whole of nature secrets, Freemasonry symbolism, and all religious systems".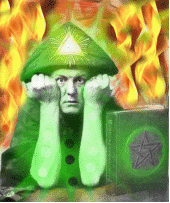 ALEISTER CROWLEY
English famous initiated Aleister Crowley (Frater Baphomet, 1875-1947) became an OTO's member in 1910, chief of the English branch en 1912 and, then, head of the whole order from 1921, after several discussions with maximal responsible persons of German OTO.
For OTO, Aleister Crowley wrote books and so interesting documents like Liber Agape, Gnostic Mass, where IXº degree secret appears, and the opuscle De Arte Magica. After he assumed to be head of OTO in 1922, Crowley established interesting contacts with German initiated persons as Karl Germer (Frater Saturnus, 1885-1962), for OTO extension.
Germer sold his Vienna proprieties and he established in Munich. There, he created 'Pansophia'. This society decided to edit several Crowley books and it remained subject under OTO influence and Frater Baphomet (Aleister Crowley). Several Pansophia adepts had serious problems for accept Liber Legis (Book of Law) and Crowley as their leader.
An entity called Aiwass revealed Liber Legis to Crowley in Egypt, in April, 1904. Germer remained by Crowley and he never didn't left him. In 1935, Nazis forbidden Astrum Argentum –an order commanded by Crowley since 1906 that depends of OTO-, OTO and another Masonic, Rosicrucian and Templar orders. Karl Germer, Frater Saturnus, as a chief of German OTO, was arrested and conducted to a concentration camp.
Later, he was liberated and when Second War World began, Belgium authorities arrested again because he was German and they deported him to France, where he was interned until 1941. Finally, he got a cabin in a boat that went to USA.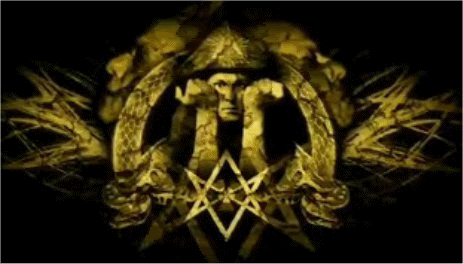 OTO AFTER CROWLEY
OTO headquarters established in California (USA) till Crowley died in 1947 and Karl Germer was his successor in front of OTO. Kenneth Grant had joined in OTO in thirty decade y he had a near relation with Crowley. January, 1952, the only Crowley legal successor, Karl Germer, wrote to Grant: 'If we want that OTO goes on correctly, we must have a competent leader, not only for England but the whole world.
He must be anybody who knows subject from inside… I think that you must be elected for this place'. But, in 1955, Grant, Crowley loyal pupil, became distant of OTO and he found Nu-Isis Lodge in London, found Seth-Sirius current and he prosecuted his way alone. Because of it, Karl Germer, as order Head, removed him from OTO.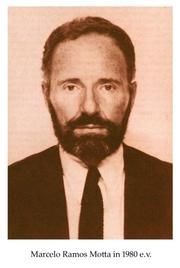 MARCELO RAMOS MOTTA
In 1952, Marcelo Ramos Motta (Frater Parzival, 1931-1987) was joining in Fraternitas Rosicruciana Antiqua of A. Krumm-Heller and in 1953 Krumm-Heller son, in person, instructed him in Germany. In 1956, Marcelo Ramos Motta visited Germer in Barstow, USA. Motta was initiated in IXº degree but he was disappointed. In 1961, Motta went to Brazil and he developed Society OTO (Ordo Templi Orientis).
Karl Germer died in October 25, 1962 in Jackson, because he has a prostate cancer and his wife, Sasha Germer, has his testament. After five days he had died, Sasha Germer wrote Marcelo Ramos Motta this letter: 'Our dear master is died. You are his continuer. I give you this nomination took with my hands when he died, because it was his last will'.
Marcelo Ramos Motta went on his work with Society OTO as Karl Germer successor and, in 1987, he died because of myocardium infarct and pulmonary oedema. Then, Society OTO divided and a Motta successor in front of the order was North American David Bersson (Frater Sphinx).
SOCIETAS OTO Gabriel López de Rojas (Frater Prometeo) contacted with Society OTO-Astrum Argentum of David Bersson in autumn, 1999; he was admitted as a member and representative in Spain of Society OTO and Astrum Argentum in December, 1999. He joined officially in Society OTO and Astrum Argentum on January 11 and 28, 2000, with initiation names Prometeo and Oz, respectively; and he represented both orders in Spain until 2000 end.
Society OTO-Astrum Argentum degrees had a low level, with documents like 'The black lodge (Iº-IIIº)', and intern situation of both orders was very bad because they were summit to David Bersson caprices. In December, 12ve, 1999, Ramon Santiago wrote de Rojas: 'it seems that I Am the only one giving courage in translate documents'.
In another letter, in June, 13th, 2000, he advised him that Bersson wanted 'put Astrum Argentum on 'sleep', something that I don't understand'. So, Bersson wanted eliminated it, but he completed a sending from Iº to IIIº and 'documents for begin to understand the Inner Circle from IVº to VIº'.
At last of 2000, Gabriel López de Rojas dissociate himself from Society OTO-Astrum Argentum and structures again the only OTO heiress of the OTO of Aleister Crowley. It provoked, in February, 2001, he founded our Societas OTO (Ordo Templi Orientalis) and historical relation of maximum heads of OTO was:
1. Karl Kellner, Frater Renatus, 1895-1905 2. Theodor Reuss, Frater Peregrinus, 1905-1923 3. Aleister Crowley, Frater Baphomet, 1923-1947 4. Karl Germer, Frater Saturnus, 1947-1962 5. Marcelo Ramos Motta, Frater Parzival, 1962-1987 6. David Bersson, Frater Sphinx, 1987-2001 7. Gabriel López de Rojas, Frater Prometeo, 2001- International extension of Societas OTO has been a constant since its foundation. Societas OTO has affiliated persons in more of twenty-five countries of America and Europe principally, with National Heads or Venerable, chapters (lodges), etc.
IRREGULAR OTO OR THE CIA OTO
Out of the lineage of authentic OTO of Aleister Crowley, Germer, Motta, Bersson, de Rojas…, other organizations have used OTO name, most of them without any relation with OTO of Aleister Crowley and other ones argue this relation using only letters (OTO of Grady Louis McMurtry).
In 1968, North American military Grady Louis McMurtry knew Germer's dead and, next year, he reorganized Agape Lodge in California. He recovered of its files, with ability, two Crowley letters, of March and April, 1946. In these letters Crowley said that he capacitated McMurtry 'in necessity moments' to reform Agape Lodge of OTO in California, under Germer approbation.
In fact, on 1947 Juny 6th, Crowley had written to Germer suggested him a triumvirate with Mellinger, McMurtry and Roy Leffing under Germer direction.On 1948 March, three months later of Crowley's death, Germer wrote to McMurtry to communicate him that the triumvirate added to J. Wolf.
Using these letters, a very little thing or nothing, McMurtry invented that his OTO was the authentic OTO successor of Crowley, although his argument rised of documents that do not named his successor and of a lodge of 1969, and he began a famous judicial dispute. In May, 13th, 1985, a trial was celebrated in California.
It had to resolve who could use OTO name in USA and could publish the order works. Trial contenders were Society OTO of Marcelo Ramos Motta and Ordo Templi Orientis invented by Grady McMurtry. The British OTO of Kenneth Grant and other OTO were named during the trial.
The result was favourable to Grady McMurtry, although he died July, 12ve, 1985, the same day Agape Lodge of his OTO was legally recognized as an American organization with OTO copyright in USA. Motta accused McMurtry OTO of being a North American spy setting, of famous CIA, probable enough, while OTO of McMurtry, a last time invent, injustly appropriated of name OTO for a part of USA.
There are rational evidences for think that the theory of Motta is correct and point at OTO of McMurtry, today a millionaire business, as a cover for CIA.
Responsible and members of OTO of McMurtry would be only 'aerials', conscious or unconscious, of North American intelligence service, CIA, widespread on the whole world, as well as activities of organization a way of infiltration in countries or hostile regimes, with the aim of information.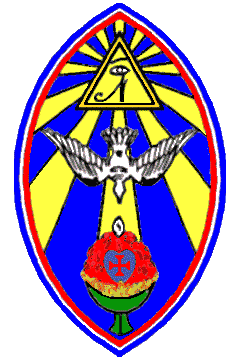 -------------------------------------------------------

OTO (Ordo Templi Orientis)

-------------------------------------------------------

OTO (Ordo Templi Orientis), or the Order of the Temple of the East, was founded by Karl Kellner (Frater Renatus), who to his death was replaced by Theodor Reuss (Frater Peregrinus), The OTO had been born from the freemasonry Rites of Memphis-Misraïm as well as of a series of rites of medieval knights (Templars and Teutonics), to the Societas Rosicruciana in Anglia. ¨This society authorized the foundation of a German lodge of this freemasonry Rite after a contact with Kellner, Reuss and p.h. Franz Hartmann, thus in Reuss established the Sovereign Sanctuary of Memphis-Misraïm in Germany.

The famous Aleister Crowley (Frater Baphomet) became member of the OTO in 1910, constituting itself like head of the English branch in 1912, (this one is first of the internal divisions) it´s denominated Mysteria Mystica Maxima (the Maximum Mystical Mysteries), and later total head of the order from year 1921, taking the head from the OTO to England, situation that later would cost the expulsion to him of this society, nevertheless, after the disinterestedness of the Crowley Germans profit to maintain to the OTO in England.

Aleister Crowley, for the OTO, would write as interesting books and documents as the Liber Legis, "Book of the Love", the Gnóstica Mass, where it appears the secret of degree IXº, and the Magical opuscule Of Art. Before rejection of some Germans, Karl Germer (Frater Saturnus), gave life to the "Pansophia". The society decided to publish several books of Crowley and it was practically put under the influence of the OTO and frater Baphomet.

But several followers of the Pansophia had serious problems at the time of accepting the leadership of Crowley and its Liber Legis (Book of the Law), developing to the same by a denominated organization Aiwass in the Cairo in April of 1904. Between the published texts that helped this internal REFORMATION of a new OTO are the Gnóstica Mass, causing that two thirds of the members of the Pansophia went to stop to the new society founded by denomiada Germer Fraternitas Saturni. Germer was put of the side of Crowley and it never left to him.

In 1935 the Nazis prohibited the Astrum Argentum - the order successive of the Golden Dawn and led by Crowley from 1906-, the OTO and other freemasonry orders, rosacrutian, templars… The Nazis and the facists could not pardon to those orders their ideology and Karl Germer, the Frater Saturnus, like person in charge of the German OTO, was stopped and lead to a concentration camp.

After World War II the power station of the OTO settled down in California until the death of Crowley in 1947 and Karl Germer went his successor to the front of the OTO, although without too much conviction. In a letter of the 25 of May of 1951, directed to the disciple of Crowley, Kenneth Grant, he wrote: "if I appear in the OTO, he is because they have put to me in her, against my will. As of that date some lodges rejected to the own Crowley and Book of the Law.

As much that at the time of the death of Crowley in 1947 there was no formal OTO since somehow, was one who I take advantage of the absence legal registries and registered the logo and the name of Societas OTO in the United States, reason for which, the true initiatory tradition was lost by some years.

Gabriel Lopez de Rojas (Frater Prometheus) was admitted like representing member and for Spain of Society OTO and the Astrum Argentum in December of 1999; he officially entered in Society OTO and its Astrum Argentum, with the names initiatory of Prometheus; and he represented in Spain both orders, with the highest degree like representative of this institution in Spain and Europe.

Finally, although this text explains of brief form decades of history confused between initiatory personages and external and internal circumstances in the orders, only the deep study of each of will take them to them to know thorough each their schisms, ruptures, reforms and creations.

With respect to the principles of regularities and clear letters, I only can say in a personal view that each institution has its own mechanisms of legality, nevertheless in a strict sense of aplication of knowledge, while each of you is in communion with itself and feels that it does the correct thing is sufficient.

We remember that the administrative regularities are basically an exclusive control mechanism of the masonry, nevertheless, of those founders of the masonry in 1717, tell me that was truly initiate, the reality of the Iluminist thought, is that the credential does not worry to us about permanent partner, which really matters is the one who are the guardians of the tradition and what is the education that we learn, for that reason we are illuminated.

FRATER WOTHANAZAZEL 2008

After Gabriel's leaving the orders in 2006 Frater Bakunin took over and then ending up leaving as well. Fra. WothanAzazel entered the orders through Bakunin and then making contacts with USA National Head Frater A.N. After this he noticed Markos Dams of Venezuela and sought contact with him only to find he was making a propaganda accusing members of making divisions of the orders and kicking them out as a means to centralize control and excommunicate anyone that could contest his power grab attempts.

Following this Frater WothanAzazel noticed - come to find out just a bogus as Dams of Venezuela group known as Priory General of Mexico of Corvus (Miguel Melo Pagola) and Marduk Zahgurim (Christopher Farelli) both of which never received any charter from Gabriel or real copyrights. However they try to trick people into believing they have copyrights of the degree materials of both orders. Anyone can investigate the copyright registry for themselves and see they are lying and hoping people will not look into it for themselves.

Well, Fra WothanAzazel tried to make friendly relations with Priory General Mexico and they collectively agreed to irradiate Markos Damn for his trying to corrupt the orders into his personal group. Yet, Corvus started to try and do the same he claimed to be against acting just as the Markos Dams did. The Frater Corvus of Priory general pretentiously proclaimed himself the Grand Master of all orders even going as far to say he was over the Knights Templar and a Priory of Sion member.

So in 2009 after making contact with the Australian initiate of the true Knights Templar our Frater Azla. As a result Frater WothanAzazel formed the Grand Lodge Othroerir in defiance of all the various remnants of the orders trying to turn them into their own personality cults.

The Frater Azla was an initiate of Frank Bennet (Frater Progradior) A.:A.:/SOTO pre David Bersson. Frater Progradior was a Thelemic missionary sent to Australia to spread the Thelemic teachings, etc. Fra WothanAzazel went through A.:A.: under Frater Azla's direction and is receiving a charter for Grand Lodge Othroerir No. 1 USA from original SOTO Fra. Azla. This trumps any of the Priory General Mexico and Corvus pretentious claims to be a leader of the orders. Especially when you consider Corvus claims to receive his authority from Bersson who never made it past A.:A.: probationer under Motta.

As a result we have the G.L.O. No 1. activated by our Frater WothanAzazel to continue the orders based on our true principals from a Crowley line as well through Progradior and Azla.

Also Corvus combined Bersson A.:A.: with SOTO when the by law demand the orders be separate and no money be charged for A.:A.: So the dishonor of Corvus and lies go even further...Obviously Corvus has become everything the Illuminati Order has always stood against. To sign the signatory of his irradiation in solidarity with the true Thelemic community and Grand Lodge Othroerir visit the link below and submit you signature to the form below the document.

Signatory of Irradiation of Corvus and Marduk Zahgurim

-------------------------------------------------------

-------------------------------------------------------